Heart - Greeting Card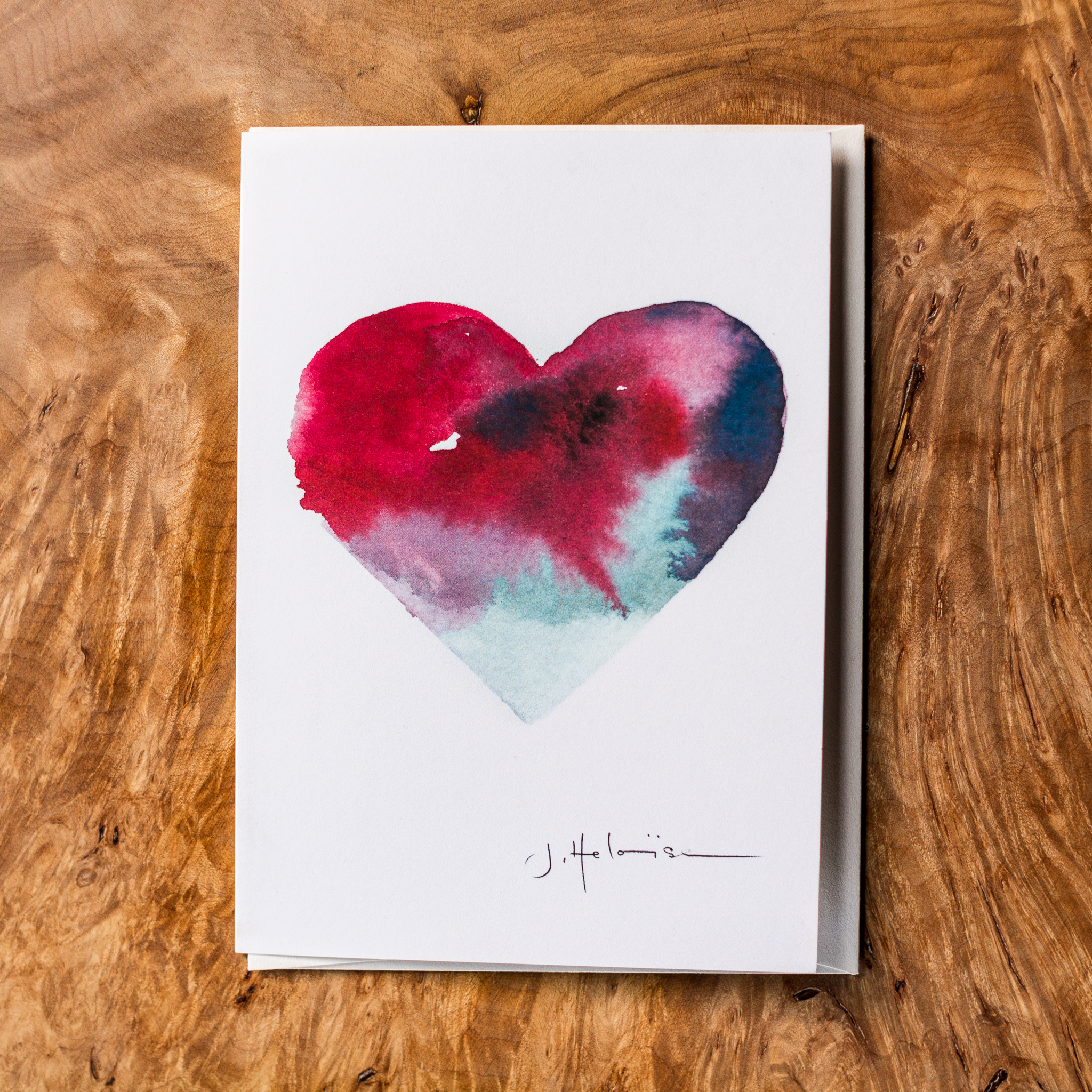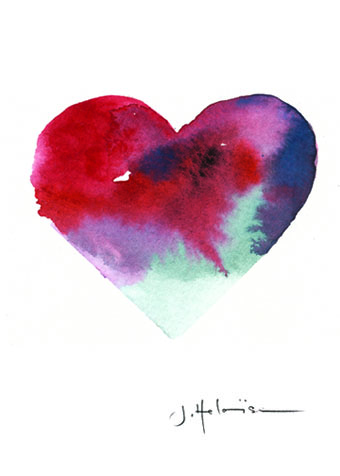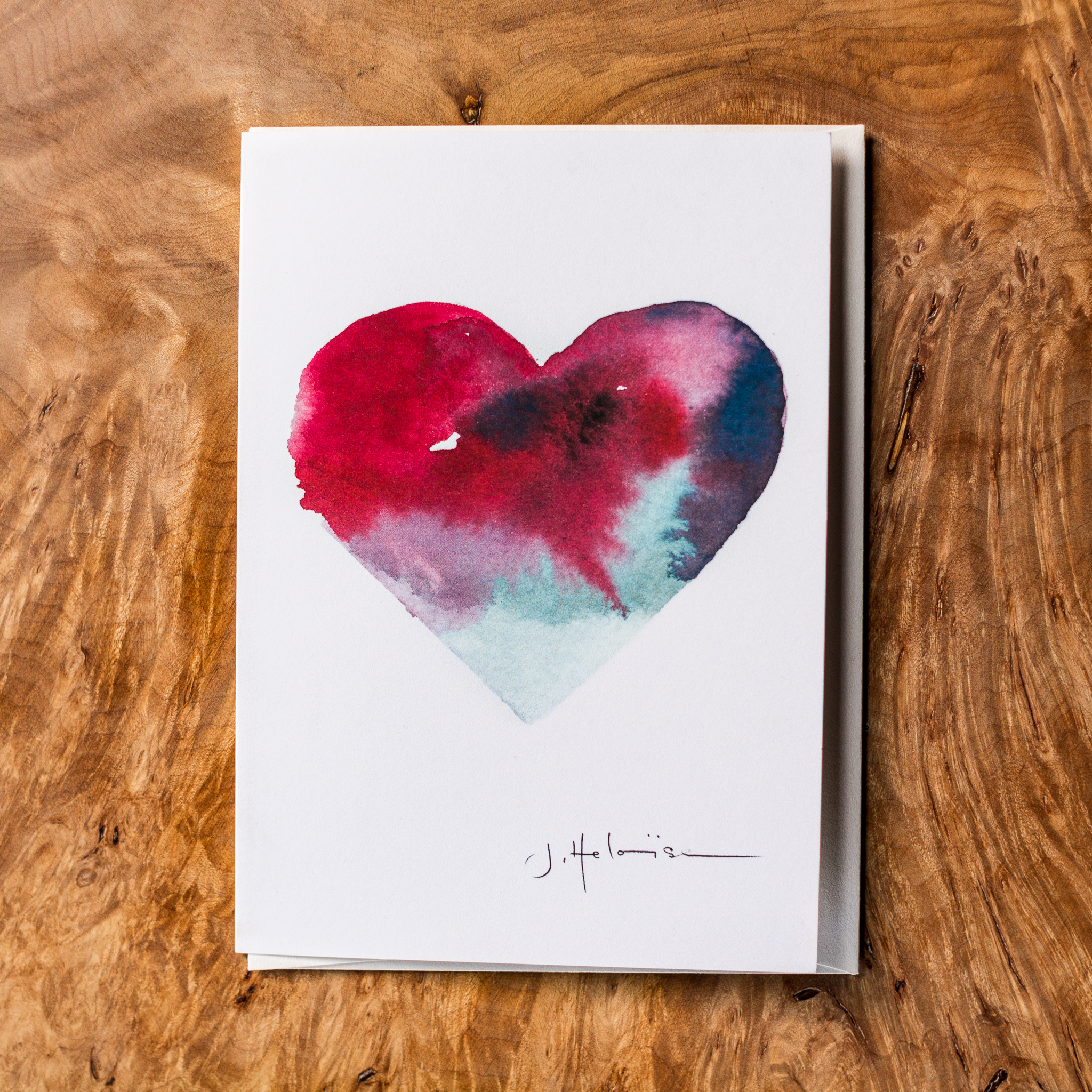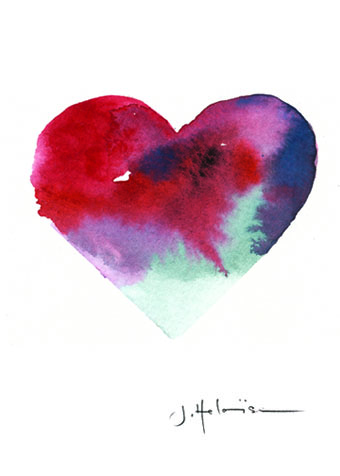 A watercolor heart with infinite destinations. Painted in Vermont, this greeting speaks volumes. Begun as an accident, it's now a favorite. Always blank inside, perfect for all seasons.
Note from the artist: When I began this, it was actually brushstrokes leftover from an attempt to create an "I'm sorry" card. The sympathy card failed, but the pointed corner in aqua remained. I noticed it on the page, remarked at its heart-like form and finished the shape. It was simple and small. It wasn't until a few years later that I rediscovered it and thought to make it a greeting card. It makes me happy to see how many people have bought and sent it! To me it speaks of empathy and kindness.. I love thinking of it reaching so many hands, each with a different story..
Heart card is standard 5x7 with coordinating envelope, printed in VT and packaged in eco-friendly plastic.